Over the past 10 years, Angetech Consultants have provided a comprehensive range of technical services to an extensive client base including:
* L&R services including License, Interconnect and Spectrum Negotiations.
* Radio, Core and Transmission network planning services including identification of quick to Market strategies to speed up rollout deployment
* Network performance investigations and performance benchmarking
* Preparation of infrastructure RFP/RFQ/RFI documentation, associated vendor selection and supply contract documentation and negotiation.
* Established comprehensive Operations & Maintenance functions including NOC establishment and support.
* Management of networks post launch including expansions, upgrades, additional coverage, maintenance etc

Our Small team of experts have also delivered a range of Commercial Services to support Business Development and M&A activities including due diligence and market potential assessments.
Angetech Consultants has also developed an arbitration support expertise, specialising in the provision of technical expertise to support complex international arbitration cases and other disputes including patent issues. Angetech's principle consultant is also a member of the IET president's list which supplies technical experts to assist with dispute resolution.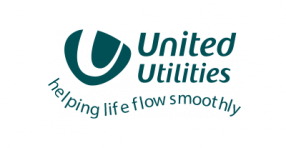 I'd like to thank you and the team for the really comprehensive surveys that you have provided, and for your positive approach and flexibility to enable us to meet the challenging dates of the project. This was a project that delivered solutions that were new to United Utilities, and consequently were a real challenge. However between us, we met the dates for Phase 1, and have delivered solutions to all sites for the subsequent phases with more than a month to spare – a great result.
I look forward to working with you in the future.
United Utilities